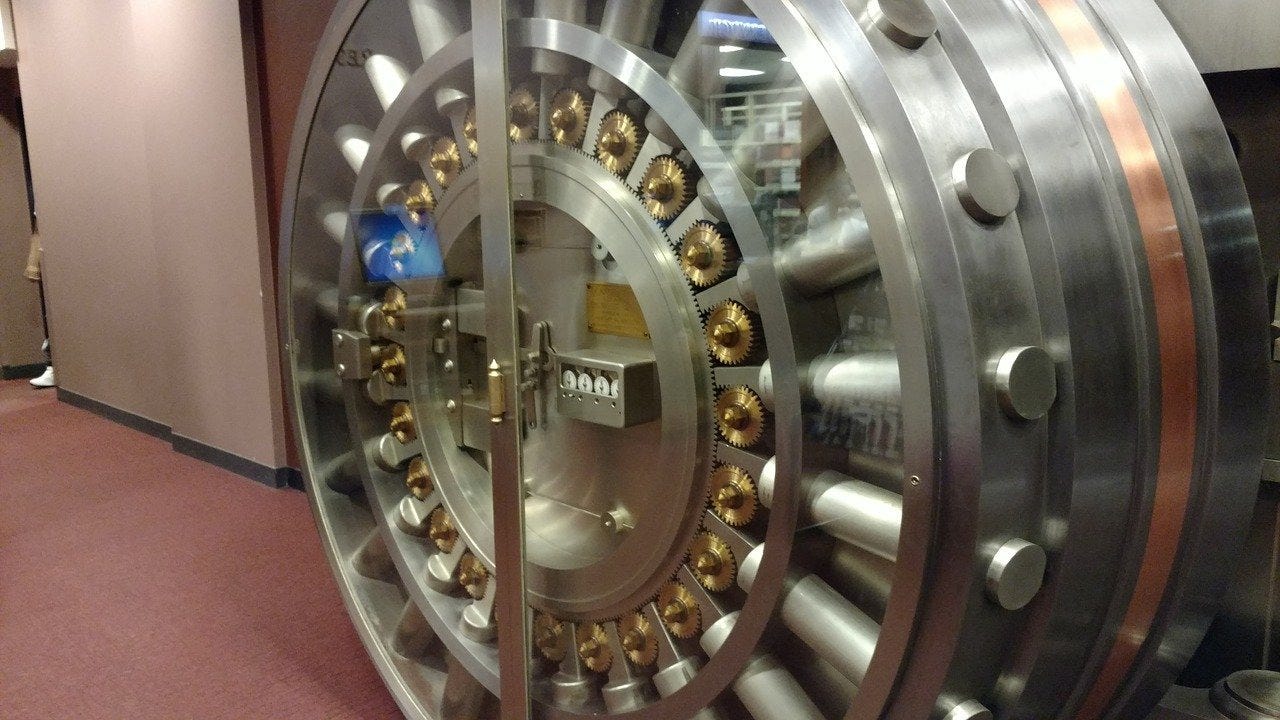 VAULTZ
Your DeFi passive income
No more staking and farming. Buy, hold and see your balance grow.
Entire balance farmed automatically
First 2% of each transaction goes to all holders. Just buy and watch your balance grow. Sell your yield or balance anytime, no locks. The percentage of fees distributed to you depends on the proportion of VAULTZ you own. This generates higher yield than other similar concepts while keeping transaction fees small and supply constant.
Deflationary thanks to growing black hole
One of holders is the black hole address (0x000...dEaD). Since this holder can never sell and gets part of fees it grows unstoppably over time making circulating supply deflationary.
Utilizing Ethereum, BSC and Expanse chains
Two independent tokens with the same tokenomics and features are in circulation on different chains: VAULTZ on Ethereum and EVLTZ on Expanse. Third token runs on BSC and has additional features from AutoBurn: burning supply, daily price & yield boost, feeless wallet to wallet transfers. Enjoy near zero gas fees on Expanse and BSC chains!
Auto growing liquidity available forever and locked forever
Second 2% from every transaction is added into liquidity pool. LP tokens minted from fees are held by the burn address and are thus never removable. 100% Uniswap liquidity of VAULTZ is locked forever since Mar 19. Pancakeswap liquidity of ABY is locked for 10 years in the presale contract.
See LP distribution on Etherscan
Contract fully decentralized and independent
VAULTZ contract is complete on launch and contract ownership has been fully renounced. There is no dev or team to control VAULTZ or to be relied on to give VAULTZ its value. This project is locked on deployment and can't change. There are no more features to add.
VAULTZ contract distributes fees automatically. With VAULTZ, there are no vault contracts that could be misused. Only the free market on all supply determines VAULTZ price.
Price floor constantly growing
Thanks to liquidity pool growing automatically with every transaction, more and more eth/exp is added to the LP while keeping total supply constant (applies for VAULTZ and EVLTZ).
What is price floor now? Note down pooled VAULTZ (V) and pooled ETH (E) from Dextools. The formula is
Min pooled ETH = E * V / 7777
Floor price in ETH = min pooled ETH / 7777
Floor price in USD = floor price in ETH * ETHUSD price